I'll just bet this was my last paddle of the year in short sleeves. The water is cool and the air is warm today, but not for long... the fish know the cold weather is coming soon and they are finding their way up into the bayous for the winter.
Crowding
up into the bayous, I would say. Of course the mullet are always around, flying through the air like skipping stones. I caught one in mid-jump!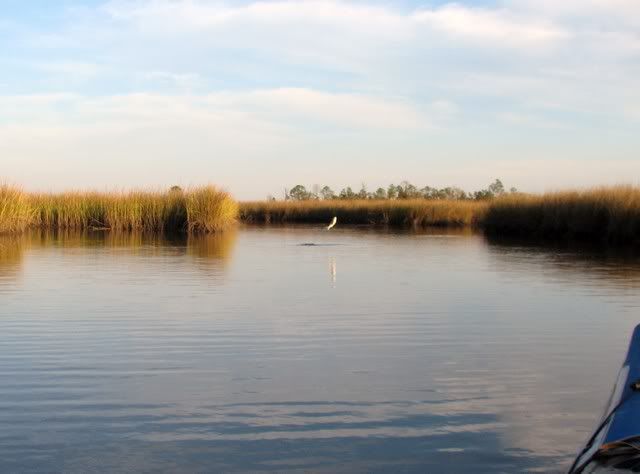 An egret fished along the edge of the grass. Mom wonders why they are white. What advantage could they possibly have, to be white in this environment...?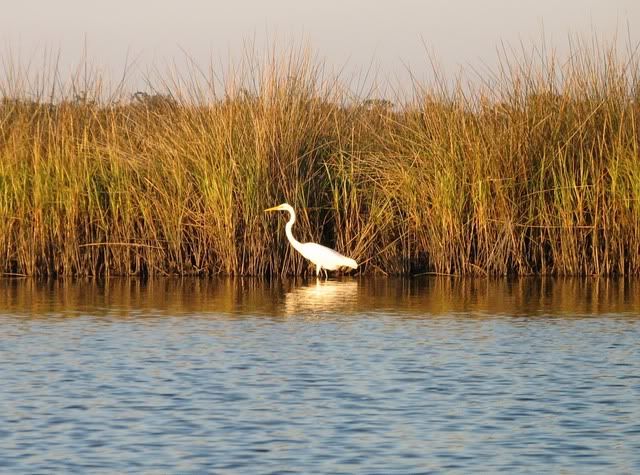 The sun seems really out of place as it drifts by day to the south. Prior to watching the sunsets regularly from Graveline, I would never have guessed that it travels so far between the summer and winter solstice.
And I've learned never to assume the sunset is over, just because the sun is out of view beyond the horizon.