Put the sail on the Hobie today. I'm new to sailing but I've done a lot of stunt kite flying and this seems similar to me. You just find the wind and let it work its magic.
The wind was gentle today and just right for giving this a first try. The sail combines really well with the pedals. You can pedal to keep moving and help catch the wind, work the rudder with your left hand and the sail rope with your right hand. It felt quite steady - I don't know how much it would take to capsize the boat, but didn't have any close calls.
The most challenging part was getting underway, away from the dock - using the paddle first, pedal next, then the sail. Talk about multitasking...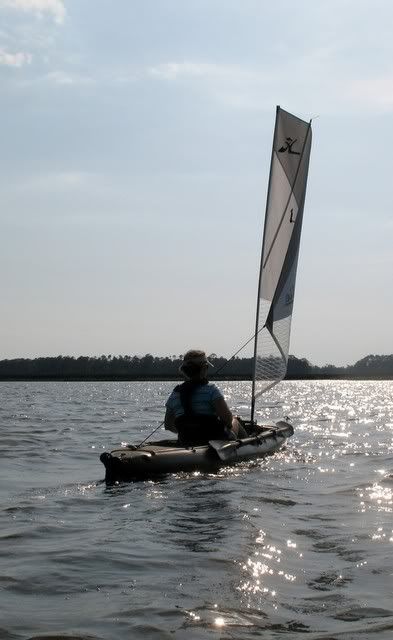 Sunday was paddling but yesterday we went out in the boat, halfway to Round Island then up the Pascagoula river almost to I-10. A pod of dolphins was playing, jumping, and catching fish out here in 3 feet of water. The shipyard is visible in the background.