We went to Florida for Spring Break again this year. Leaving some factors known and some unknown, we stayed at the same location at Arrowhead Campground in Marianna, which all in all is a nice place to stay. It's kid-friendly, and made for a great location for Tyler his friend that came on the trip with us to strike out on their own and explore.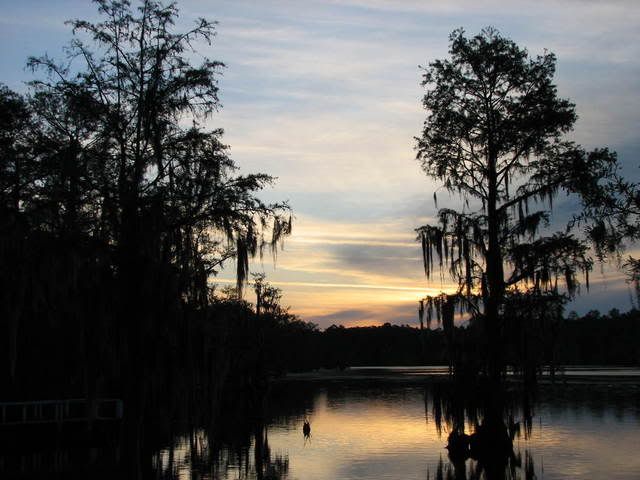 On the way there we bought a new kayak at
Fairhope
Boat Company, on the east side of Mobile Bay. It seems that all kayak dealers have the same price for boats, so the biggest factors in where to buy them are 1) selection, and 2) whether you can take the boat for a water trial. This store had both features and we found what we were looking for - a Hobie Mirage Revolution, Fishing model.
The boat is awesome. We got the sail to go with it, but haven't tried the sail yet. Basically, the Mirage drive lets you pedal the boat instead of paddle it. It is a very efficient and enjoyable way to travel by kayak. It provides good leg exercise and is very comfortable. The boat is really easy to drive, and the kids were able to do it with no problems. I'm sure it's also awesome for fishing but it hasn't had that opportunity yet. It's certainly rigged out for it.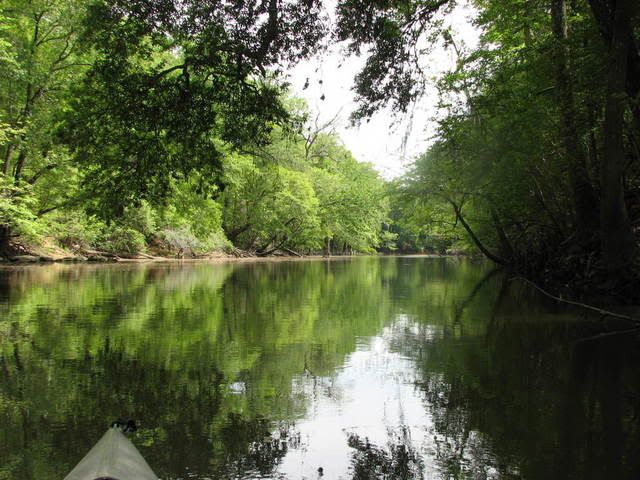 My fantastic kayak trip of that week was an 8-mile trip down the
Chipola
River, from just north of Marianna to just south of I-10. I was in
Beriniki
(Mom's kayak), as we had decided to take that one instead of mine, giving us more seating options. That boat, a Wilderness Systems
Pamlico
145T, was really a great vehicle for that water. My boat would have been hard to
maneuver
in some spots, but hers was great. The current was mild but variable, and the depth of the water was 1 - 10 feet, mostly around 6 feet I would guess.
Adding a GPS Track that shows my trip down the river. The worm-looking thing in the upper right view is Merritt's Mill Pond. The spring is at the northeast end and Arrowhead Campground is at the southwest end (north side). You can also see where the water from the pond enters the Chipola.
The water was muddy in most places, but where the creek ran in from Merritt's Mill Pond it was crystal clear. Just before that point I had spotted one other area where the water ran clear... aha! I just knew it was a spring. Sure enough, I headed up and around a corner and found it's source, a beautiful blue spring in a deserted spot in the middle of the woods. I had what I think of as a "Manatee Moment". Last year on the
Wakulla
I was so delighted to see the manatees and sit there on the river enjoying the moment -- something you hope might happen and when it does it's a wonderful combination of surprise, fulfillment, and amazement -- you just can't help smiling even though no one's around. Sitting there on top of the spring was just like that. I though there might be a spring or two coming into the river, but following the clues, finding it, and then experiencing looking down into the limestone and blue, blue water, fish darting around, sun shining through the trees, and all the surroundings completely natural... it was awesome. After I left and headed back down the river I passed the only other river passengers I saw that day, a man and his son in a canoe, and I told him where the
spring
was so they could check it out as well.
The camping trip was all the basic fun of water sports, cabin, tent for the boys, campfire,
MREs
, and a few other adventures like visiting the Florida Caverns State Park - a nice cavern tour and really nice part as well. Maybe one more time next year...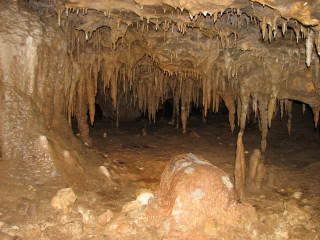 Many thanks to
Peggy
, for tips on a better way to post/link the photos, and also for our inspiration to camp and kayak in Northern Florida!