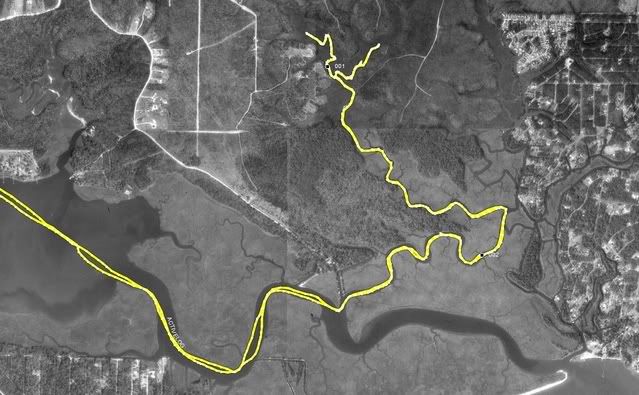 Took me a while to post this, but this trip a couple of weeks ago was a
milage
record - 10.8 miles up the bayou to the Shell Landing golf course. Here's a picture in the bayou on the edge of the golf course.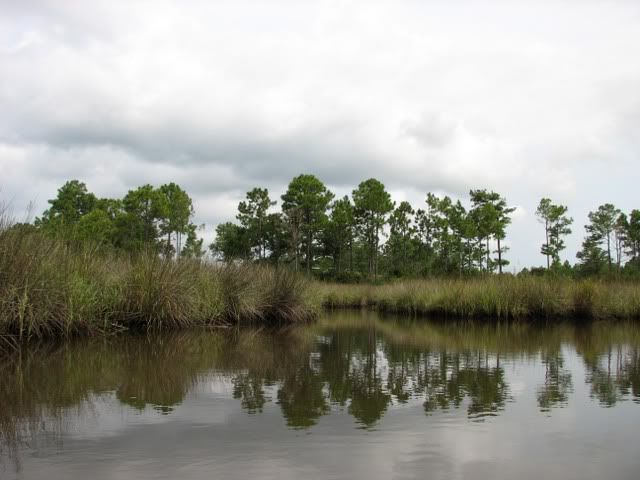 It was a hot August day, but not too hot on the water. I like going up this way because it seems so far from civilization, though it's not actually that remote. The long trip was enjoyable though Mom and I were pretty tired by the time we got back. Paddling is a lot like walking; it's a long way between tired and totally spent, so you can actually go much farther than you might think.
We noticed the breeze is strong in some parts of this bayou, as I noticed once before in "Against the Wind" post, so maybe the sea breeze is actually funnelled through this part of the land.