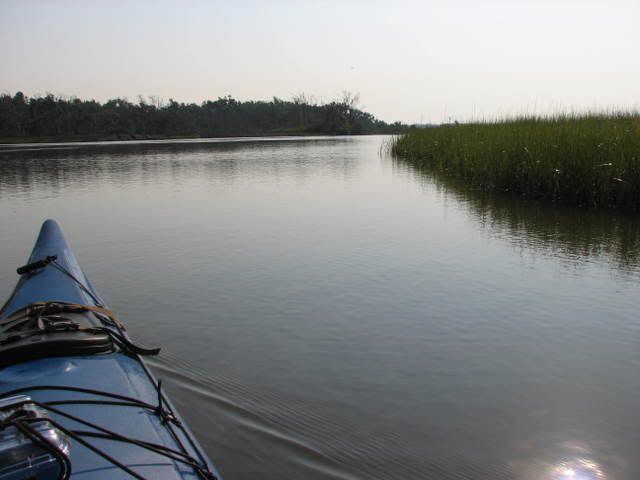 Man, is it summer or what! I thought it might be way too brutal out today to kayak, but I went out between 8-11am and caught a breeze now and then. Even as hot as it was, it was great. I haven't been out nearly enough this summer, from being busy with one thing or another. Happily I found that this 9 mile trip was not too difficult, so I seem to be staying in good paddling shape even without too much paddling.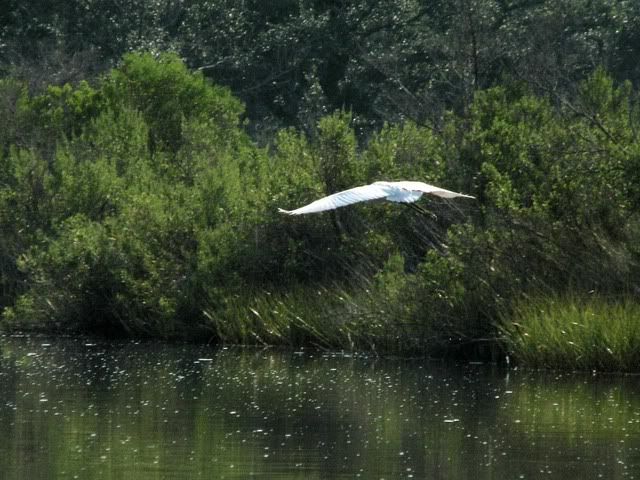 I got a lot of bird photos today. I have a new camera but haven't got the nerve to take it out on the water. These pictures are all with the Canon S2IS, which fits in the front pocket of my "jerk-to-inflate" style PFD. I tried another neat trick today - I took the camelback water bag that I use for biking and put it behind the kayak seat (out of the sun). This made a great water supply.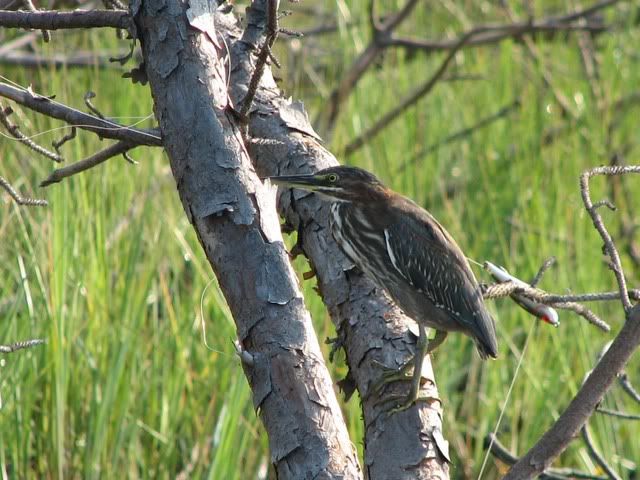 It's been a while since I posted pictures, so I've got a lot of them today.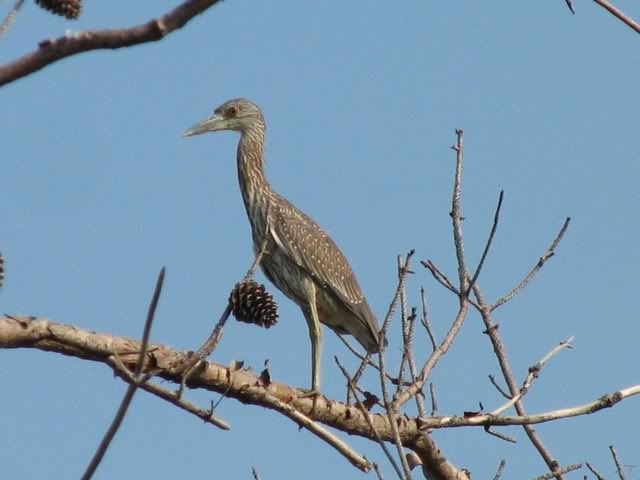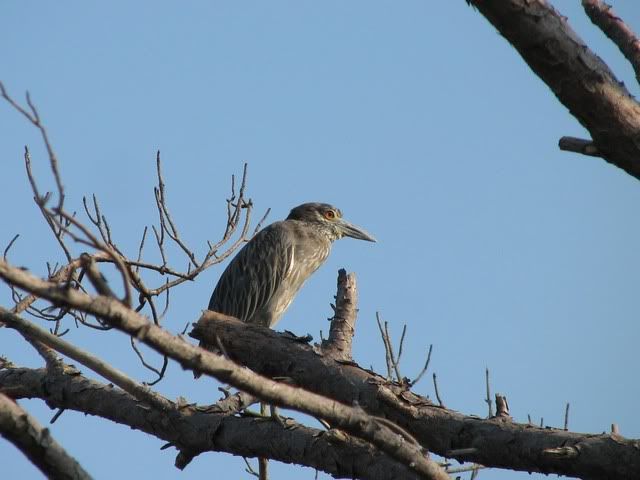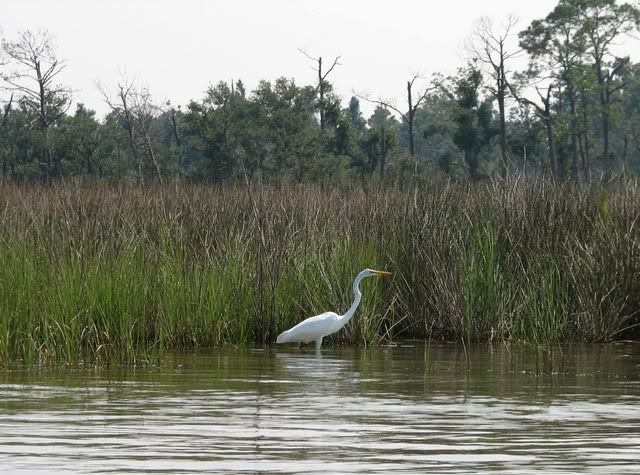 The fish were nuts out here today. Something huge swirled behind me as I headed towards the beach. A gar? Monster redfish? Who knows. They were all up in this area, where the houses used to start going west from the mouth of the bayou.
See all the old house remains; piers standing empty? Yes, a whole lot of the Mississippi Gulf Coast still looks like this, for people who think that Katrina is long overwith. It's still very much a fact of life.
Anyway, it was peaceful out here, and fun with the popeye mullet jumping everywhere.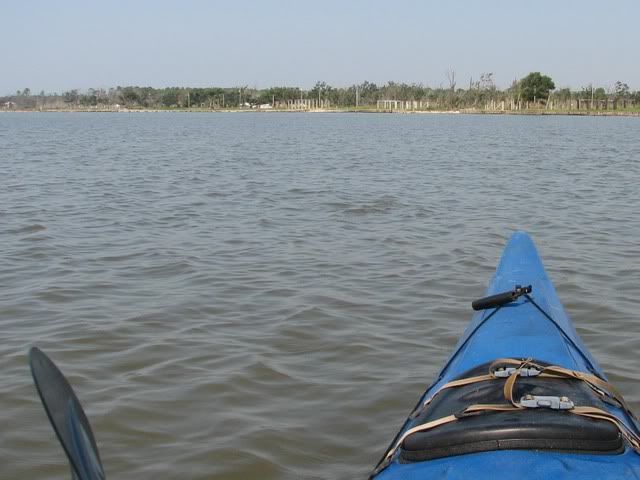 Here's my trip log, basically to the gulf and back, but I did go out a ways and back down the beach. The gulf was quiet and calm, except for the fish!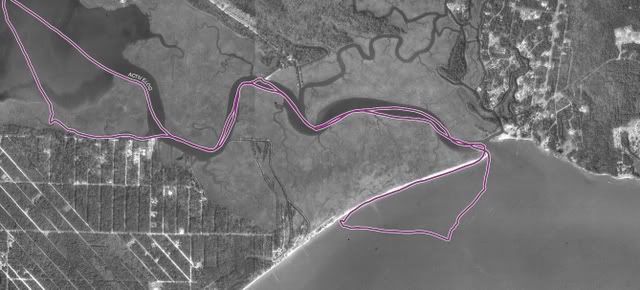 This great blue heron was waiting for me when I returned to the dock.