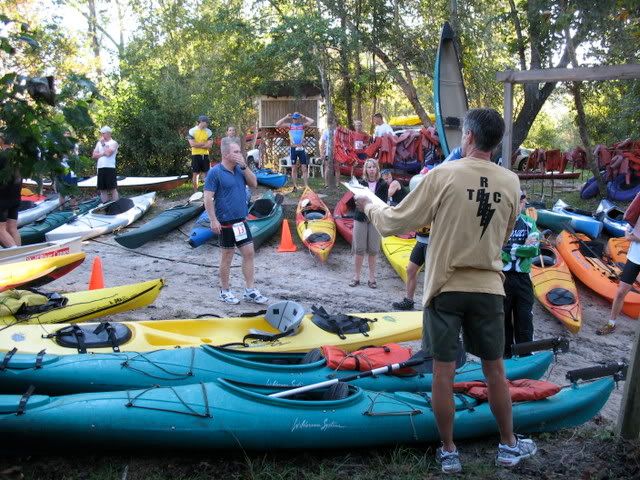 Cool weekend - a nice recreational paddle on Saturday in Graveline with two visiting friends from Texas, and the PPP race on Sunday. Couldn't ask for better weather! It was beautiful both days, with sun, slight breezes, and about 80 degrees.
The race was a lot of fun and I'm happy with the results. I knew my running would be better (7 1/2 min faster for the 5 mile run) but I'm surprised with the much quicker paddling time (4 min faster for the 4 mile paddle). Made up a mere 30 seconds on the bike. The course was exactly the same as last year so I must just be faster.
I'm in the water in my blue kayak: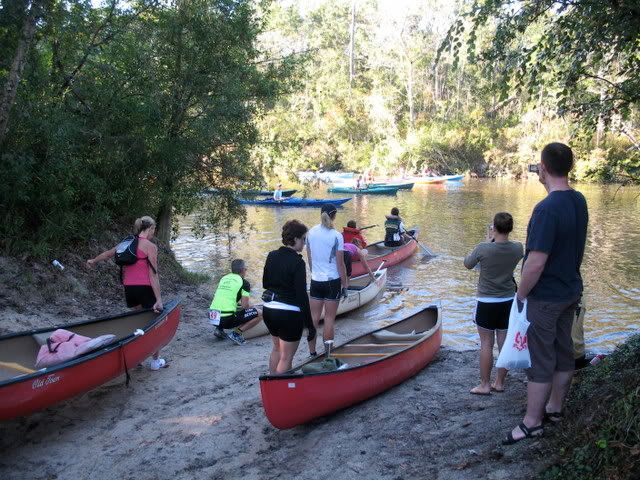 I got to see a lot of kayaks, and appreciate how challenging kayaking can be for those who aren't that familiar with it. Again the GCRC did a great job putting on the event.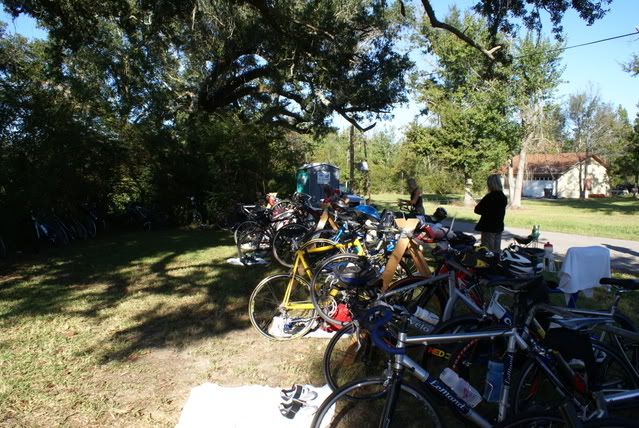 I'm enjoying all three these days -- the kayak, running, and biking. How cool is that to do them all together in a challenge like that! So what's next... I want to go back to Longleaf Trace again soon. Can't belive it's almost the end of the year. How time flies. Well, at least these days I'm feeling pretty sure that there can be an active life continuing after the old age of 40, which is coming up quick, before Christmas this year.