Posting this a week later. This particular Sunday the water was calm and I went out to the gulf and a little beyond. The Pelicans were sitting on the piers just outside the mouth of the bayou. I got a bunch of pictures of them, as they patiently waited for me to leave.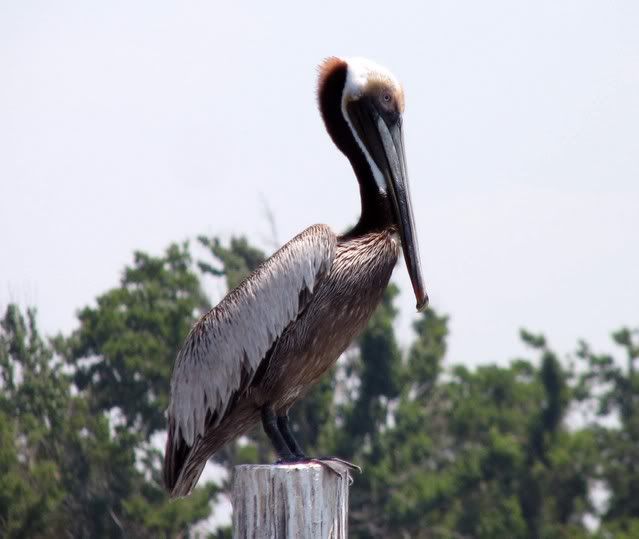 The GPS shows this as about 8 miles.

I keep seeing this baby heron (what kind?). Whenever I pass the spot, he croaks and flies up out of the bushes and into the tree.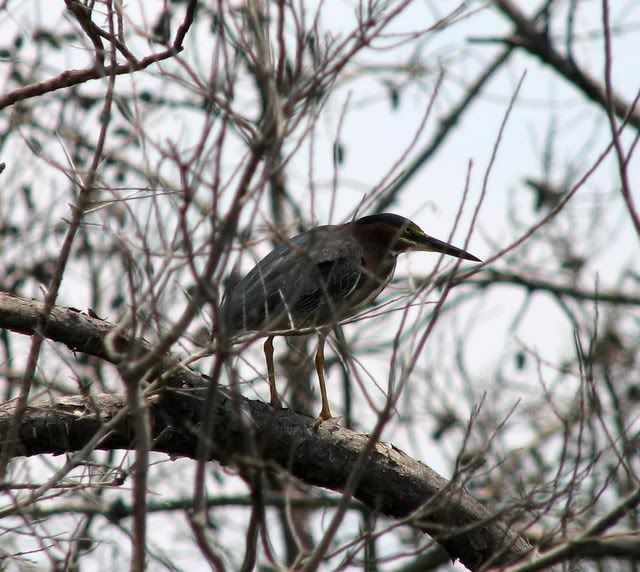 The Great Blues are everywhere, as usual. They are the largest birds around, but the easiest to spook.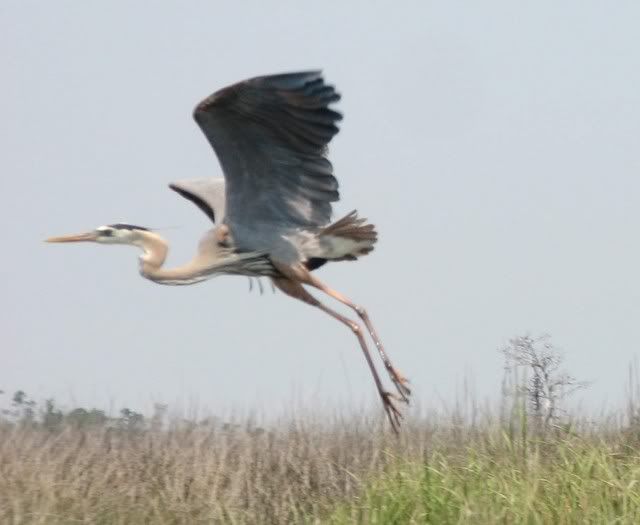 The Red-Winged Blackbirds make their happy declarations from their grass perches...
And here is the tiny beach I think of as Graveline Beach, just at the mouth of the bayou as it enters the gulf.